Find out all the latest news and announcements from Beckley Preschool.
At Beckley Preschool we believe that keeping you up to date with everything that is going on here is vitally important. Within this section of our website, you'll be able to find all of our latest news, term dates and other important event information.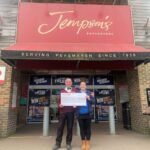 We have recently received a very kind donation from Jempson's Superstore. This is going towards some new ICT equipment. A big thank you from all of us at Beckley Preschool.
Beckley Preschool is committed to ensuring the health and safety of all employees and children in their care. We encourage all employees to follow the guidelines set out by (WHO)…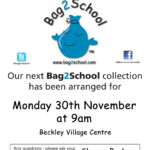 We are pleased to announce that Beckley Preschool has organised a bag collection with Bag2School in order to raise funds. Items include: We accept the following 'good quality' items for RE-USE*: Men's,…